The Top 10 Underrated Christian Films of All Time
The Top 10 Underrated Christian Films of All Time
This article is not simply about a listing of the top 10 Christian movies of all time, it also is making the point that many of the top Christian films are often connected to be in some of the best films in movie-making history.
With that being said let's get into it shall we :)
With that being said, some of these films may not necessarily be "Christian films", they rather carry strong messages of faith that quite frankly inspire more Christians than maybe regular Christian films deal. The films on this list encompass movies of the last few decades, including from the 1940s to the golden age of Hollywood, to modern-day times. Some of these films are critically claimed and artistic and others simply have a powerful story and message.
10. Sergeant York
Sergeant York is a 1941 American biographical film about the life of Alvin C.York, one of the most decorated American soldiers of World War I. Directed by Howard hocks and starring Gary Cooper. Not only was this film a critical and commercial success it became the highest-grossing film of 1941.
The film is based on the diary of Sergeant Alvin York, as edited by Tom Skeyhill.
The reason this film makes the top 10 list in this article is not simply because it won the best actor and a series of other Academy Awards. This film is on the list because of the powerful story intertwined with an inspiring message of hope. The story capture is a beautiful story of the internal and external conflicts of a young man trying to understand his faith and how it balances within the world of power and war.
This film is a true hero's journey, and even though it has powerful messages of faith inner twined within it, it is such a great film is it is story-driven as well.


9. Lilies of the Field
This film is incredible in so many ways not only is extremely comedic, witty, with all sorts of great lines of dialogue, it also contains a powerful message of overcoming cultural differences.
The film is directed by Ralph Nelson and stars Sidney Poitier, who went on to win the best actor for the film as well.
Sydney plays a character by the name of Homer Smith who is the jack of all trades sort of fellow, he gets a commission by a series of nuns in a convent led by Mother Maria Marthe (Lila Skala), Who goes on to commission him to build a Catholic Church. Now perhaps one of the biggest conflicts of the story is the fact that Homer is a black Southern Baptist, talks about 1960s cultural Conflicts.
Sidenote in a world driven by political correctness and fear of offending others It's important to look to our past to see how others before us overcame such differences. The truth is we will not always get along, but if we have patience and love for one another we will always find a way to overcome and work together. Such a lesson is one of the reasons why Lillies of The Field is on this list.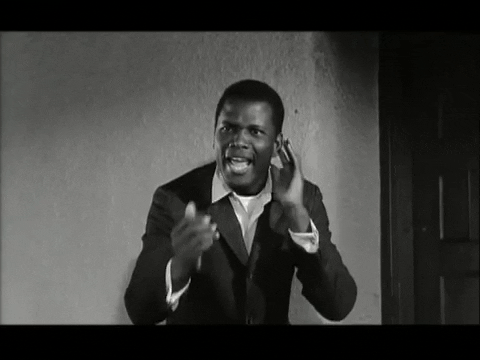 8. Count of Monte Cristo


Do you like a movie with adventure, romance, And was strong undertones of vengeance?
If that is the case then the Count of Monte Cristo, directed by Kevin Reynolds and starring and Jim Caviezel is the perfect movie for you. The film was adapted From the famous novel "the Count of Monte Cristo" by Alexander Dumas, being produced by several different directors over there years, however, Jim Caviezel's 2002 version is by far one of the best.
Follow Edmond Dantes quest for vengeance and justice as he plots his vengeance While serving 13 years in The Château d'If, a French prison, for crimes he did not commit. Before this terrible tragedy, he was a man who had everything, not so much in wealth or fame, but he had a love and the promise of a good and fulfilled life.
Yet in a moment, it was taken from him. Napoleon Bonaparte uses his schemes and manipulative tactics to convince Edmond of delivering a treasonous letter to one of his agents. This of course gets it intercepted by his so-called closest friend, Fernand Mondego, who betrays them to the French authorities.
Now a bit of disclaimer, some of the details that are within the film are inevitably different from the novel. I think you and I can both appreciate the differences between books and movies, and how it is nearly impossible to add all the details from the book into a film.
Yet even still, the Count of Monte Christo is an incredible action film, filled with suspense, intrigue in mystery, as well as love and forgiveness. While in prison Edmond Dante befriends a priest, Abbé Faria, played by Richard Harris who not only educates him to read and write but gives him knowledge and wisdom rivaling in the highest levels of education.
While in prison the priest and only educate him but gives him an understanding of forgiveness And God's love. Overcome by his desire for revenge Dantes often ignoring the lessons, saying "I do not believe in God", and all the while the priest would respond "it does not matter he believes in you."




Now before my readers accuse me of just listening to a bunch of old movies, let's hold the phone just for one moment. "Amazing Grace" Will be the first and perhaps not the last movie to make this particular list. Not only is it an incredible story with great timing and plot development, but you also can't get much more Christian than telling a story about a lead character whose sole purpose in life is to abolish the slave trade.
https://www.youtube.com/watch?v=_eKzTyr-c_M&ab_channel=FamilySafeFilms
William Wilberforce, now that is a cool name ladies and gentlemen, played by Ioan Gruffudd Play, Is a young English statesman within the House of Commons. This tradesmen and idealist single-handedly with a small group of passionate people find his way to maneuver through Parliament endeavoring at all cost to end the British transatlantic slave trade.
This film has got it all drama, comedic relationships and friendships, romance and love, and the overwhelming feeling of adventure and burden to see one's fellow man set free. If you and your family have not seen it yet, open up the popcorn because Do you have plans this coming Friday night.
6. The Robe
Now, this is Christian Epic if I have ever seen one before!!!
The road came out back in 1953 and perhaps with what many would call the golden age of Hollywood. Played by and starring Richard Burton, who plays a roman Tribune sent to the violent Roman province of Palestine.
Dedicated to fulfilling his duty to Rome Marcellus Gallio, journey with this Greek slave Demetrius, played by Victor Mature. While serving as a military officer he is soon charged as last duty to crucify Jewish religious leader known as Jesus of Nazareth. It is during this Crucifixion Marcellus wins the only possession of Jesus' a humble homespun robe.
What an EPIC SCENE!!!
It is not long after he is soon is tormented by nightmares and delusions, in a modern world we would call it PTSD. Determined to regain his sanity again, Marcellus returns to Jerusalem the scene of "crime" to seek out his runaway Greek slave and the Robe which seems to have bewitched him.
This film makes the list not only for its powerful emotional undertones and overtones, it's pretty dramatic, it also makes the list because The film is a powerful story of the unimaginable grace and mercy we have found as Christians through Jesus Christ. This film will have you in tears, it will inspire you, and even borderline creep you out in some scenes.
The Robe is Epic like none else.
5. Chariots of Fire
This is perhaps one of my personal favorites, Chariots of Fire, directed by Hugh Hudson and starring Ian Charleson and Ben Cross.
The story about two British track athletes, a Jewish man by the name of Harold Abrahams, seeking to prove his worth beyond his ethnicity and starting, and a Christian missionary, Eric Liddell, runny for God, both men giving everything for the chance to compete in the 1924 Olympics.